SoHo NYC
Places to Go, Things to Do
The Broome is located in the historic SoHo neighborhood of New York City - a buzzing fashion & dining district - at the corner of two storied streets, Crosby and Broome. Inside SoHo's landmark cast-iron buildings you will find artists' lofts, design ateliers, and some of the finest dining in the city - all steps from our boutique accommodations.
Whether it's your first time in the Big Apple or you're a returning guest who thinks you've seen it all, we will happily serve as your personal local insiders. Start planning your NYC trip now by checking out some of the most popular things to do below and then ask for personalized recommendations when you arrive at The Broome.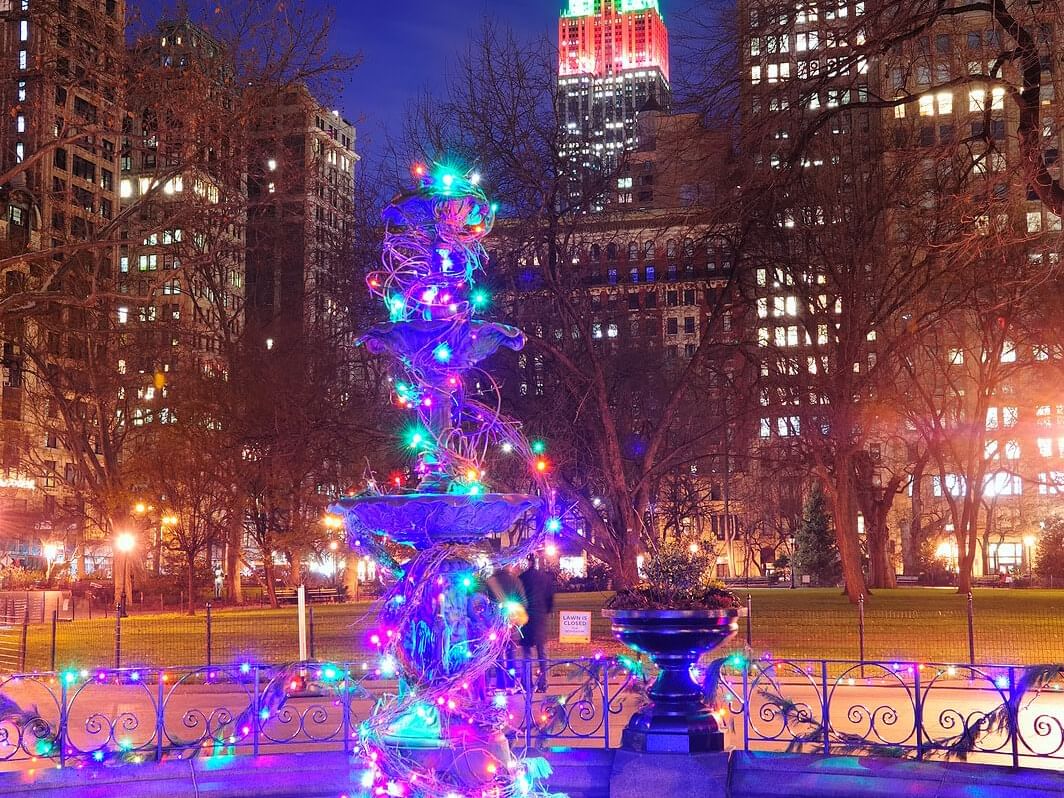 Madison Square Park
From the benches in this beautiful, tree-filled park, visitors enjoy commanding views of the city's oldest and most eye-catching skyscrapers – the Flatiron Building, the Metropolitan Life Insurance Tower, the New York Life Insurance Building and the Empire State Building.
Distance from hotel: Subway: 13 min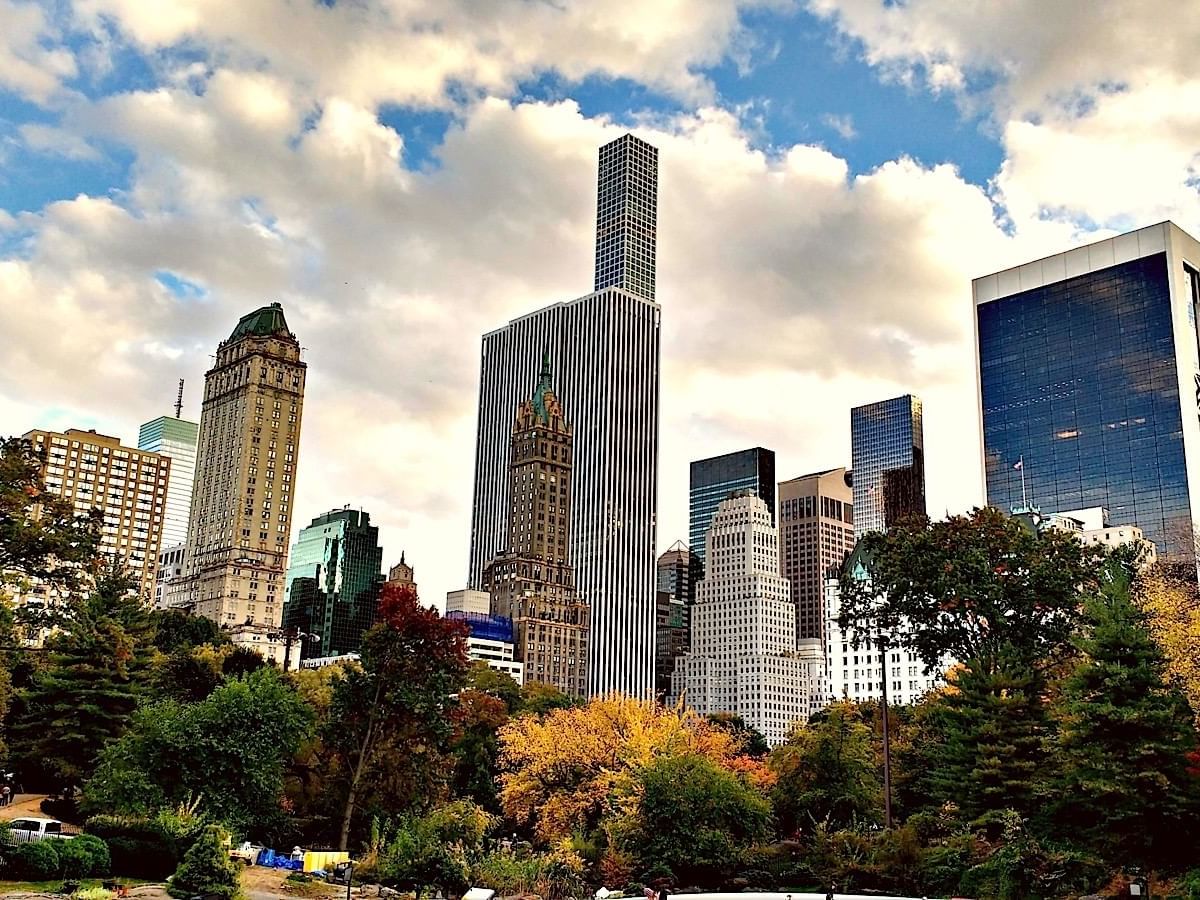 Central Park
The place where New Yorkers and visitors go for a little greenery, Central Park features 843 acres of winding walking paths, scenic lakes, ponds and open meadows. No matter how many people are visiting the park, you can always find a spot to picnic, snooze or just enjoy the scenery.
Lat/Long: 40°46'58.4"N 73°57'54.5"W
Distance from hotel: Drive: 19 min. / Subway: 26 min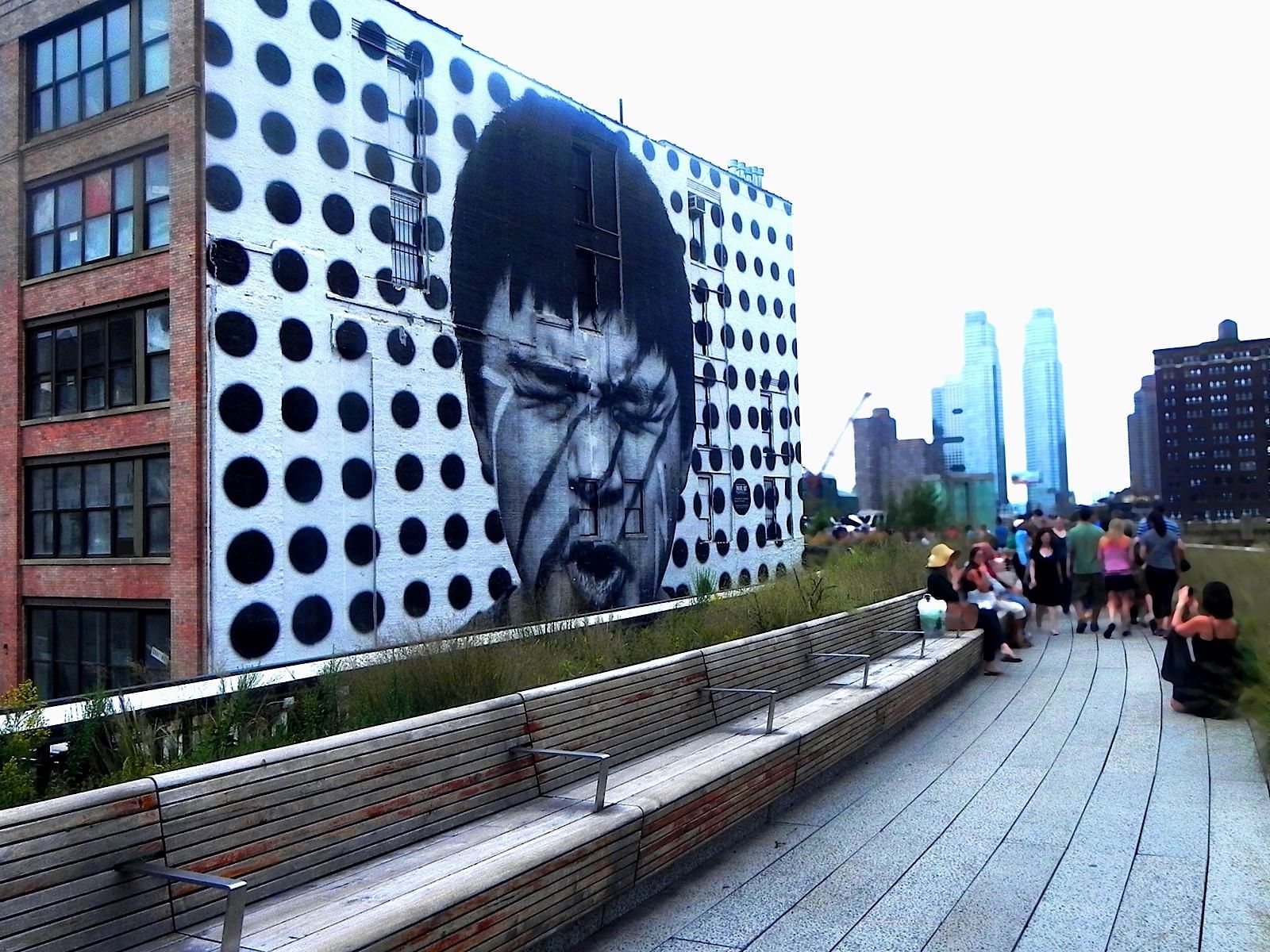 The High Line
What used to be an elevated railroad track carrying freight trains from Gansevoort Street in the Meatpacking District to West 34th Street is now a scenic urban sanctuary from the bustle of the city. Featuring a landscaped trail dotted with plants, curving walkways, picnic tables and benches, public art installations, and views of the Hudson River and the Manhattan skyline, the High Line is one of the most popular parks in NYC.
Lat/Long: 40.748108, -74.004880
Distance from hotel: Drive: 14 min. / Walk: 32 min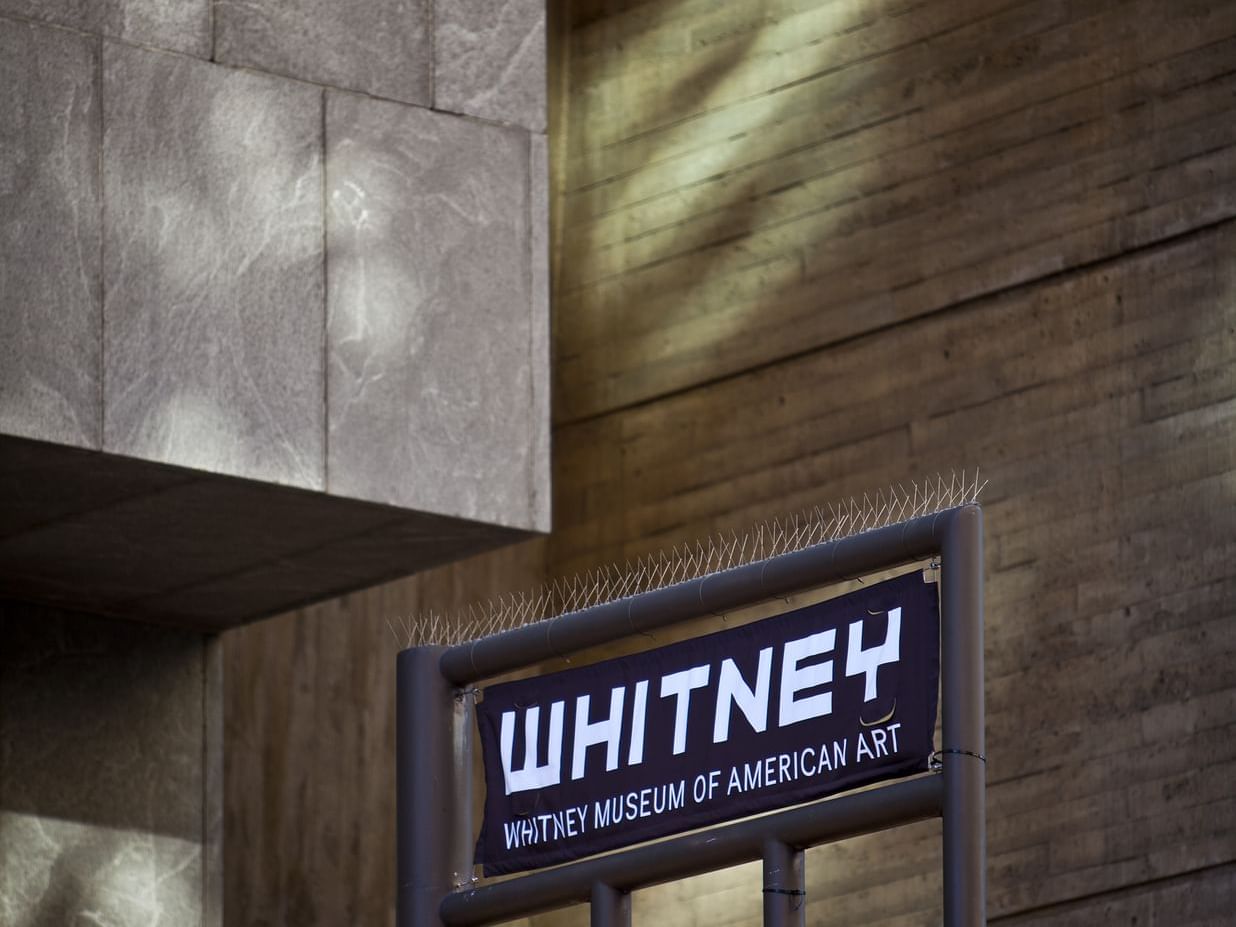 Whitney Museum of American Art
Housed in a stunning Renzo Piano-designed building in the Meatpacking District, The Whitney is celebrated for its audacious works of 20th and 21st century postwar and contemporary American artists, such as Jackson Pollock, Jim Dine, Jasper Johns, Mark Rothko, Chuck Close, Cindy Sherman and Roy Lichtenstein.
Distance from hotel: Walk: 30 min. / Subway: 22 min. / Drive: 11 min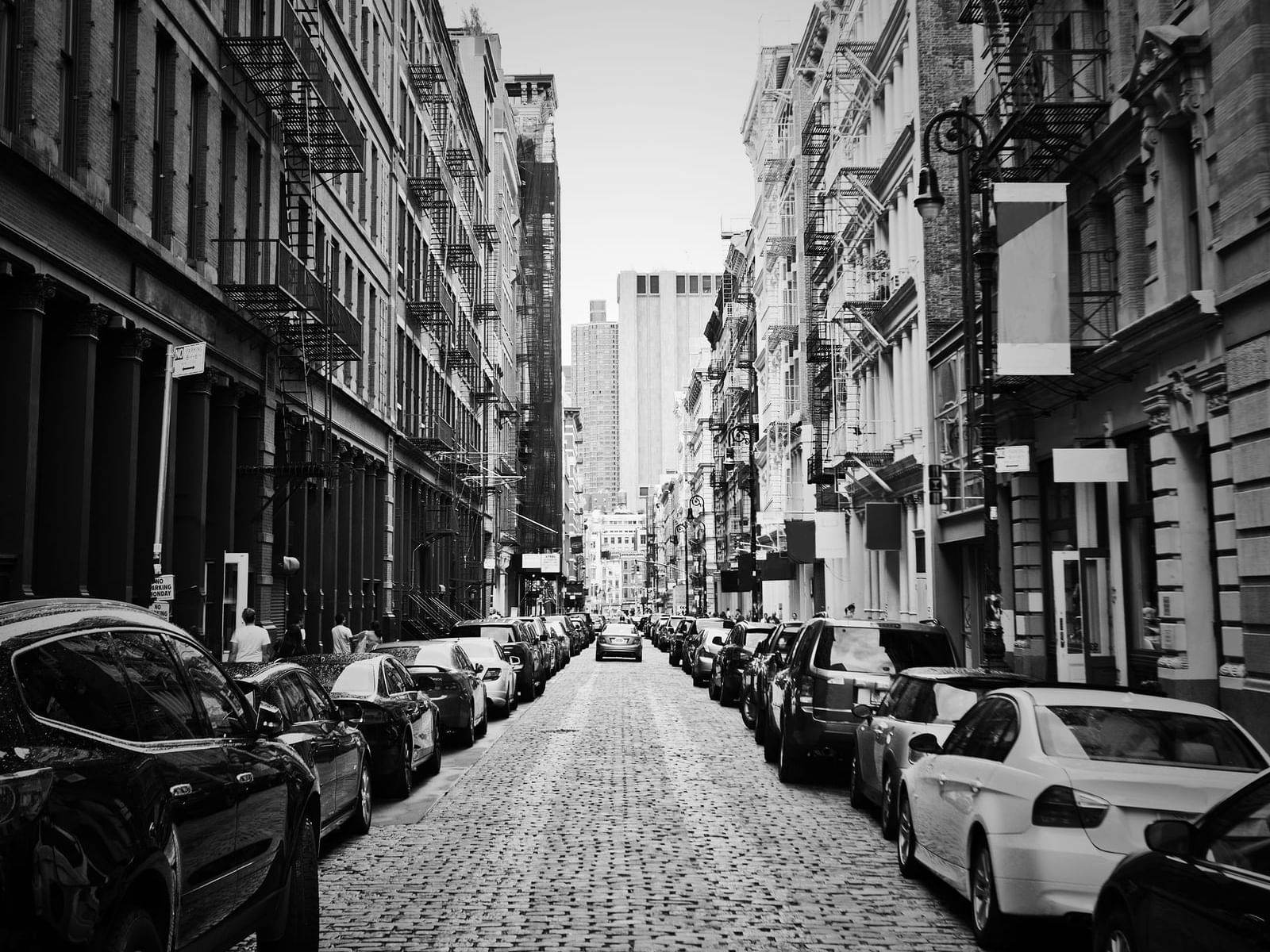 Tenement Museum
Within this partially restored tenement building that housed nearly 7,000 working class immigrants in the mid-1800s, visitors learn about the struggles of the Lower East Side's earliest émigrés. Guided tours, which are limited to 15 people and the only way to access the museum, range from a re-creation of immigrant apartments and shops to a tenement backyard and several street level businesses.
Distance from hotel: Walk: 12 min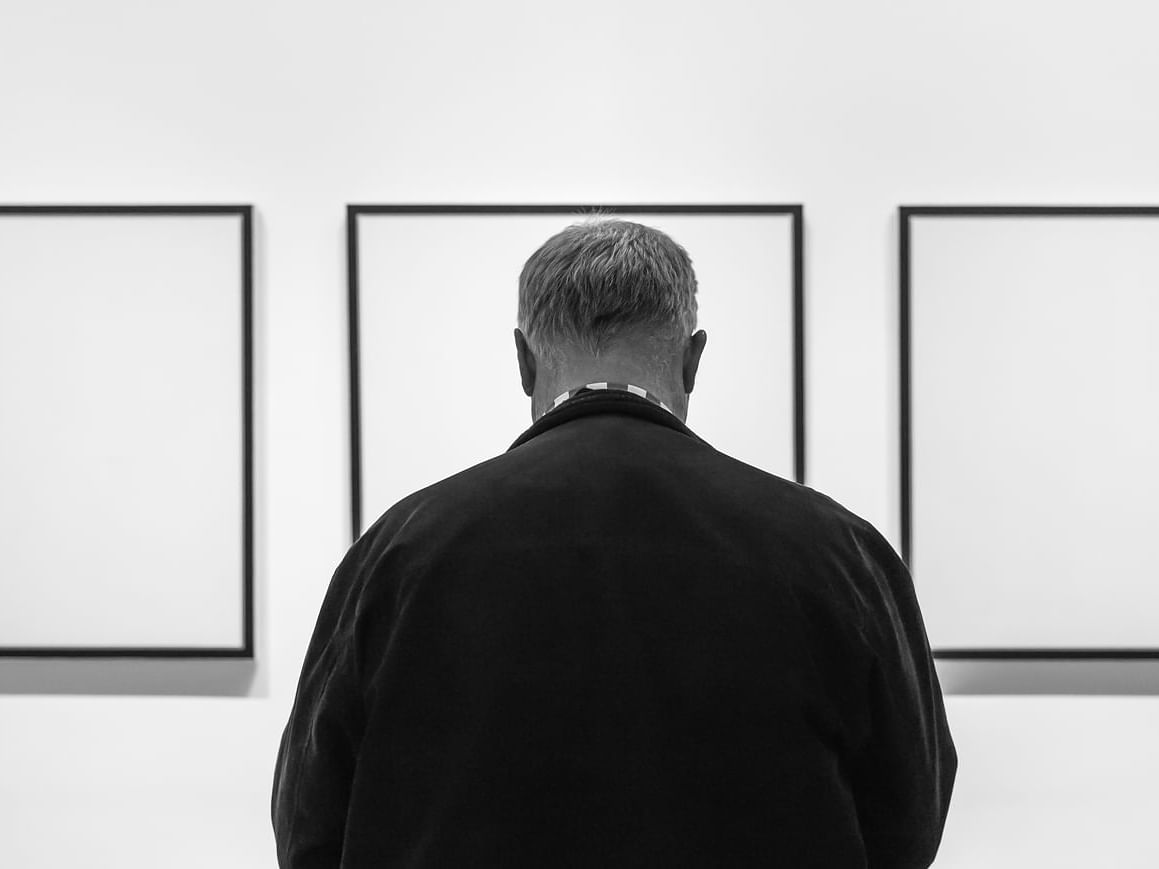 Museum of Modern Art (MoMA)
In addition to masterpieces like Picasso's Les Demoiselles d'Avignon, Van Gogh's Starry Night and Barnett Newman's Broken Obelisk, MoMA is known for its iconic architecture and stunning maze of glass walkways offering unique perspectives on its art and exhibits. In between viewings enjoy a bite at Café 2 or Terrace 5, or dine at the upscale Modern. Summers are the perfect time for enjoying a cool gelato in the Sculpture Garden.
Distance from hotel: Subway: 19 min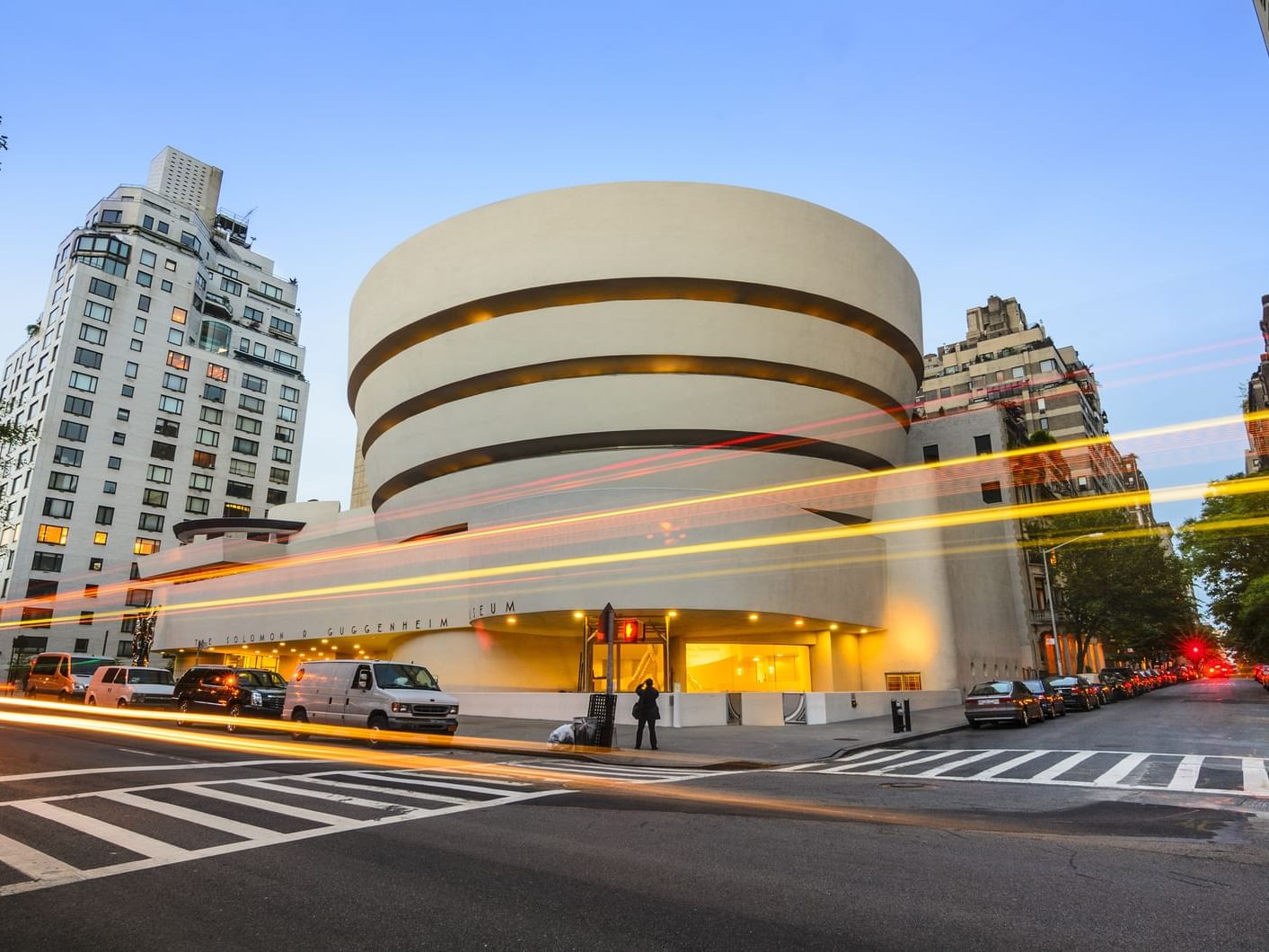 The Guggenheim Museum
With its nautilus-inspired design by Frank Lloyd Wright, the Guggenheim is renowned among the 20th century's greatest architectural masterpieces. Beneath its 96-foot glass dome, the circular ramp spirals down for a quarter mile past the works of Wassily Kandinsky, Paul Klee, Marc Chagall, Pablo Picasso, Robert Mapplethorpe and more.
Distance from hotel: Subway: 30 min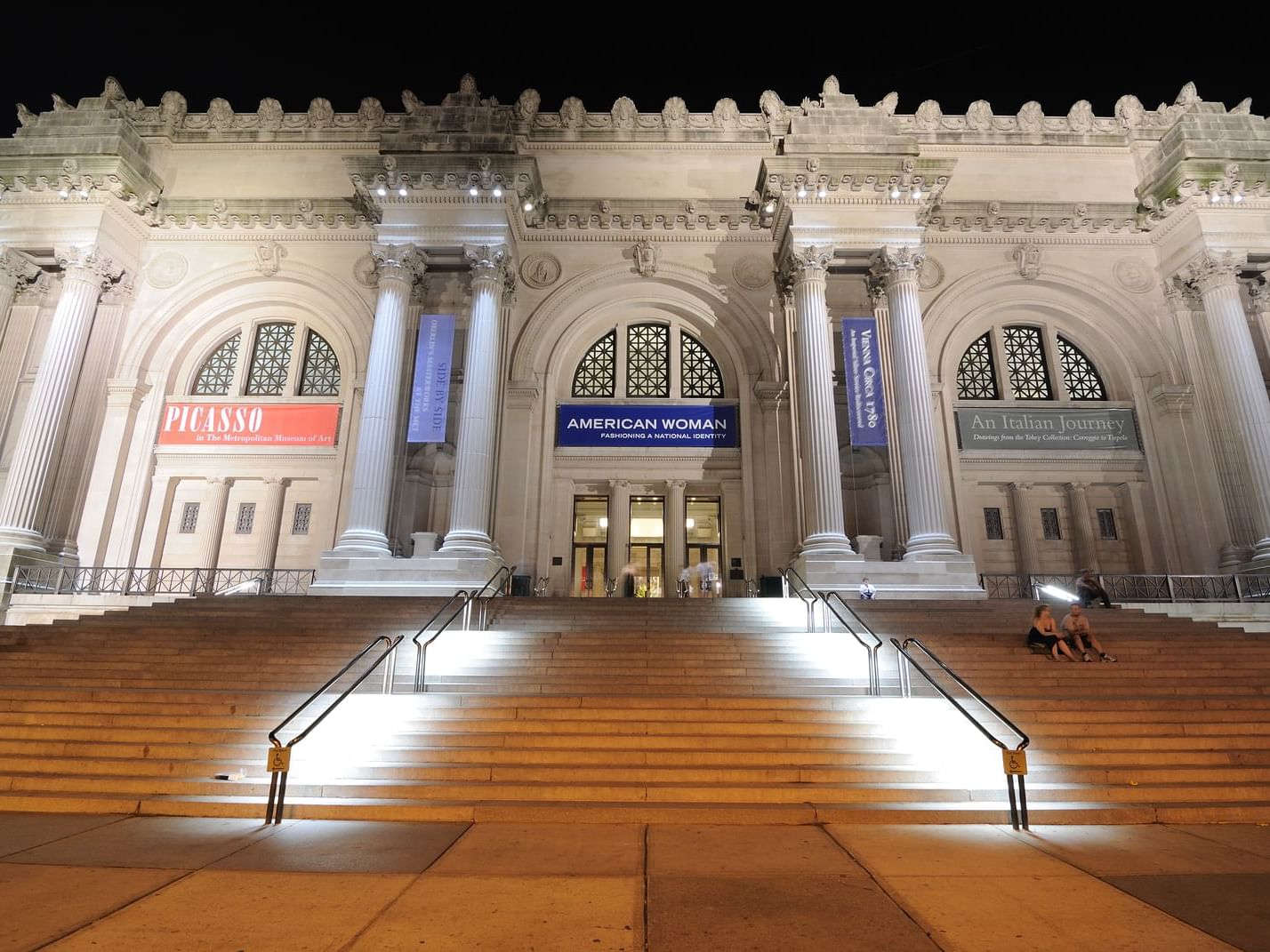 The Metropolitan Museum
The seemingly endless warren of corridors at The Met contains more than two million works of art spanning 5,000 years, which means you could spend days here without seeing everything. Exhibits and attractions range from the Egyptian-inspired Temple of Dendur and the New American Wing to 15 visually stunning Islamic Galleries and a European-style plaza with programmable fountains, splendid lighting, tranquil landscaping and a row of large parasols for shade.
Distance from hotel: Subway: 31 min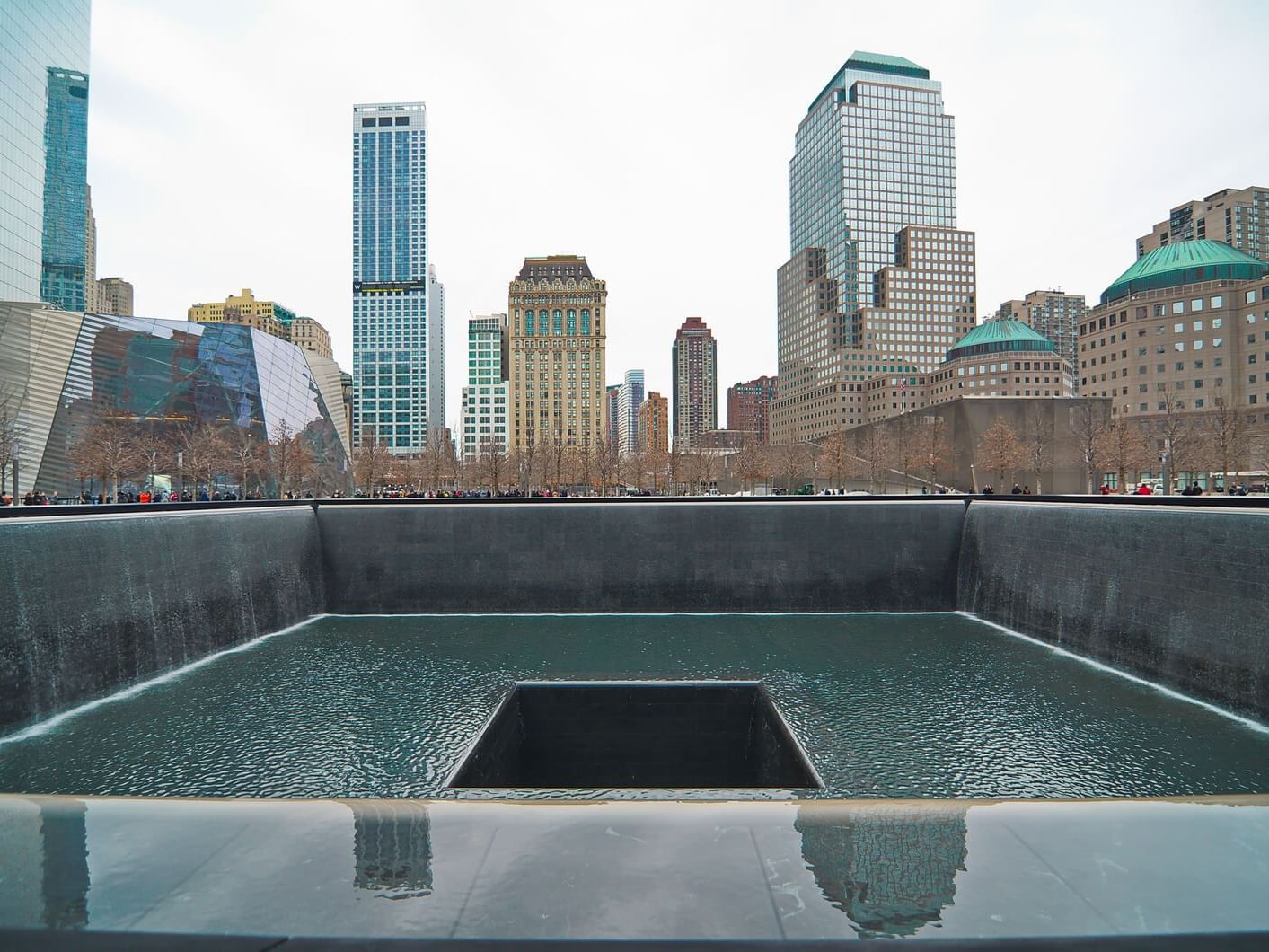 9/11 Memorial
Dedicated to the people who lost their lives during the terrorist attacks on September 11, 2001, this memorial's centerpieces are the two recessed, 30-foot waterfalls sitting on the footprint where the Twin Towers once stood.
Lat/Long: 40°42'41.8"N 74°00'48.0"W
Distance from hotel: Walk: 24 min. / Drive: 13 min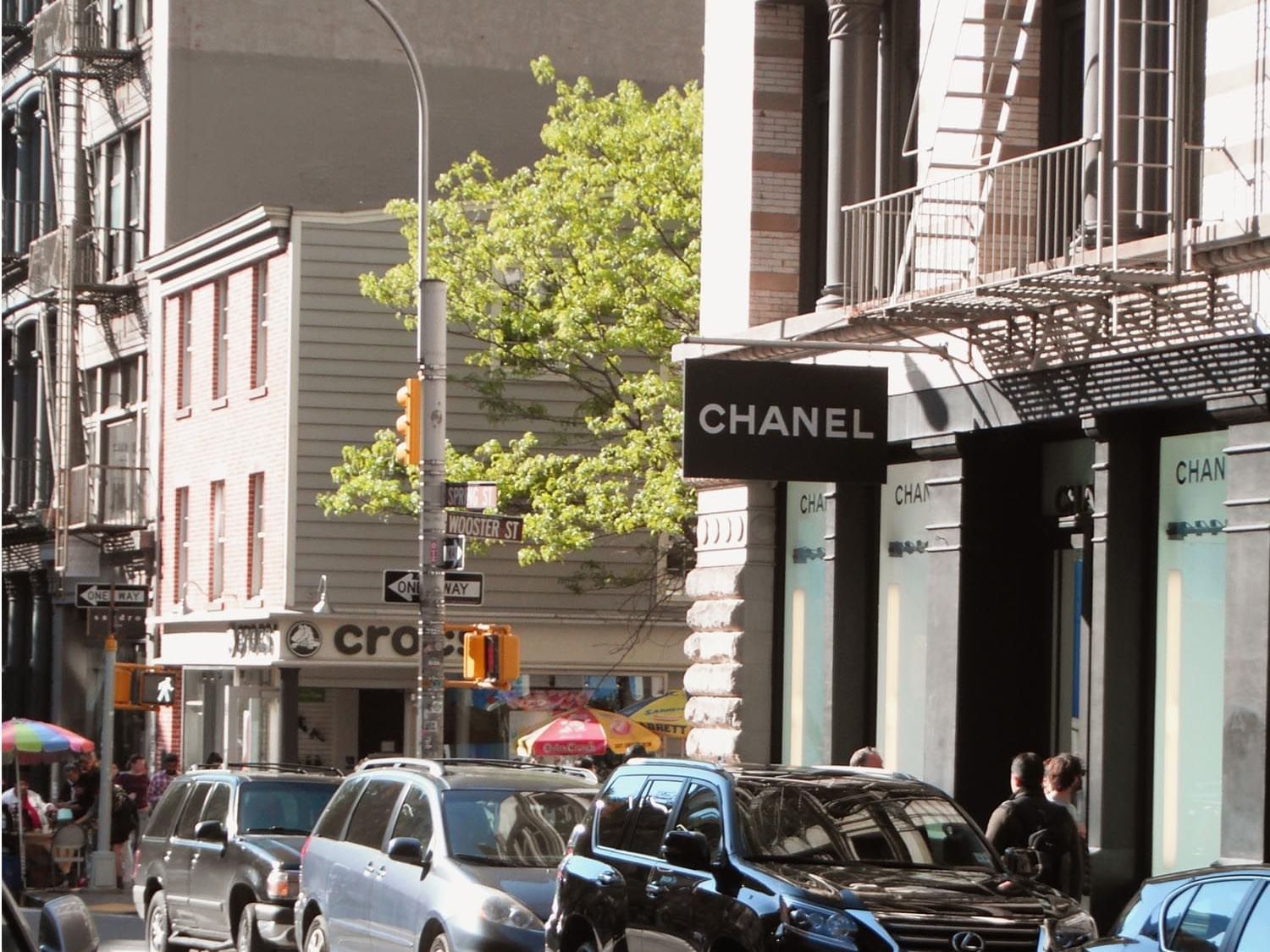 NYC Private Shopping Tour
Shopping tours customized for you by a fashion pro who can help you find what is right for you. Discover all the best stores and hidden gems in Manhattan and Brooklyn. Experience NY like a New Yorker. The custom itinerary lets you enjoy shopping stress free, no apps and no maps, taking you and friends and family to the most unique luxe and uber-cool designer shops, indie and streetwear, vintage, amazing design, food and lifestyle stores, as well as the best men's and children's stores.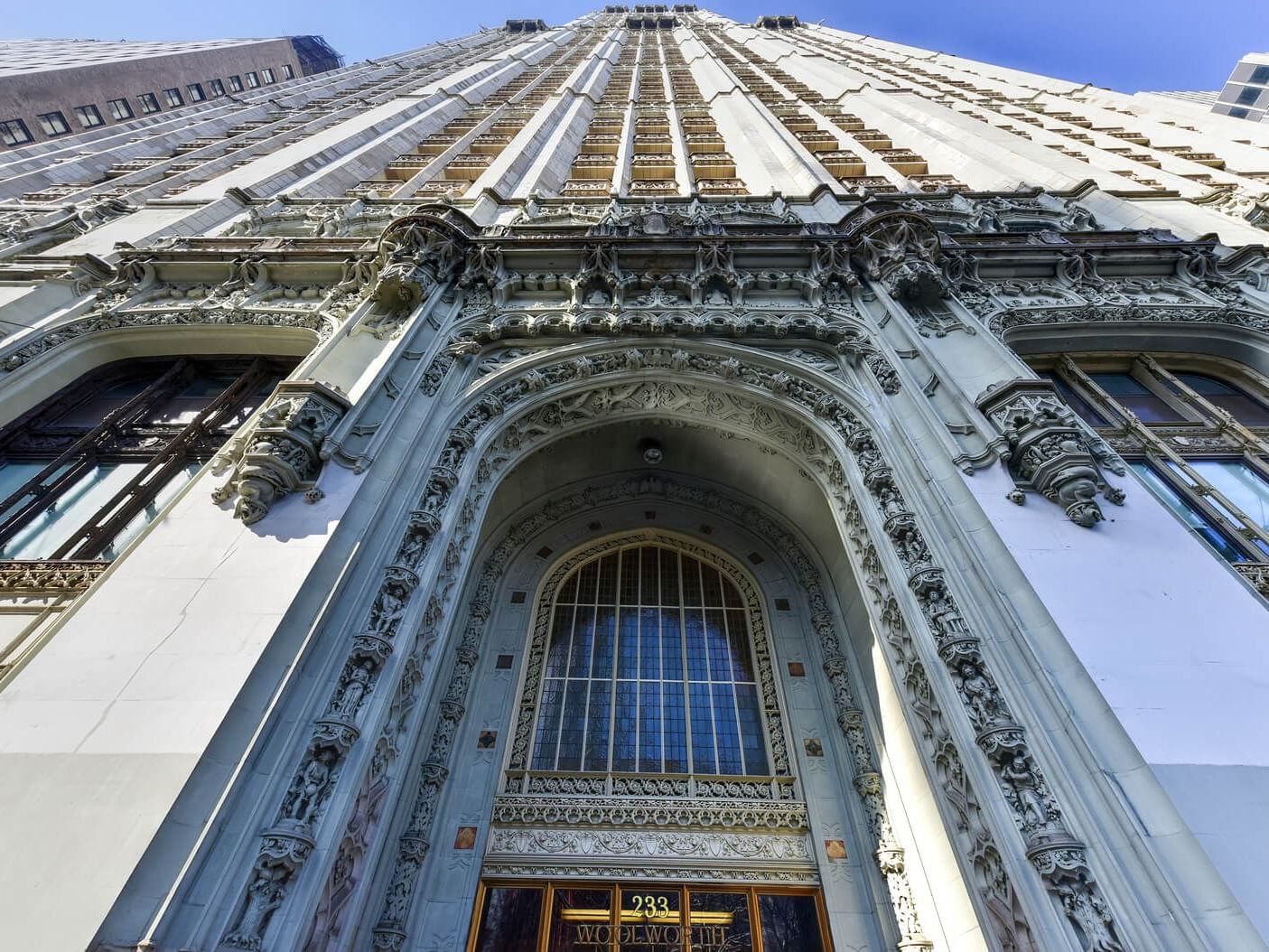 The Woolworth Building
The world's tallest building until 1930, this landmark is home to an ornate stained-glass skylight and two famous sculptures: one that represents an elderly F. W. Woolworth counting his nickels and dimes and another depicting the building's architect, Cass Gilbert, cradling a model of his creation in his arms.
Lat/Long: 40° 42′ 44″ N, 74° 0′ 29″ W
Distance from hotel: Walk: 20 min. / Subway: 10 min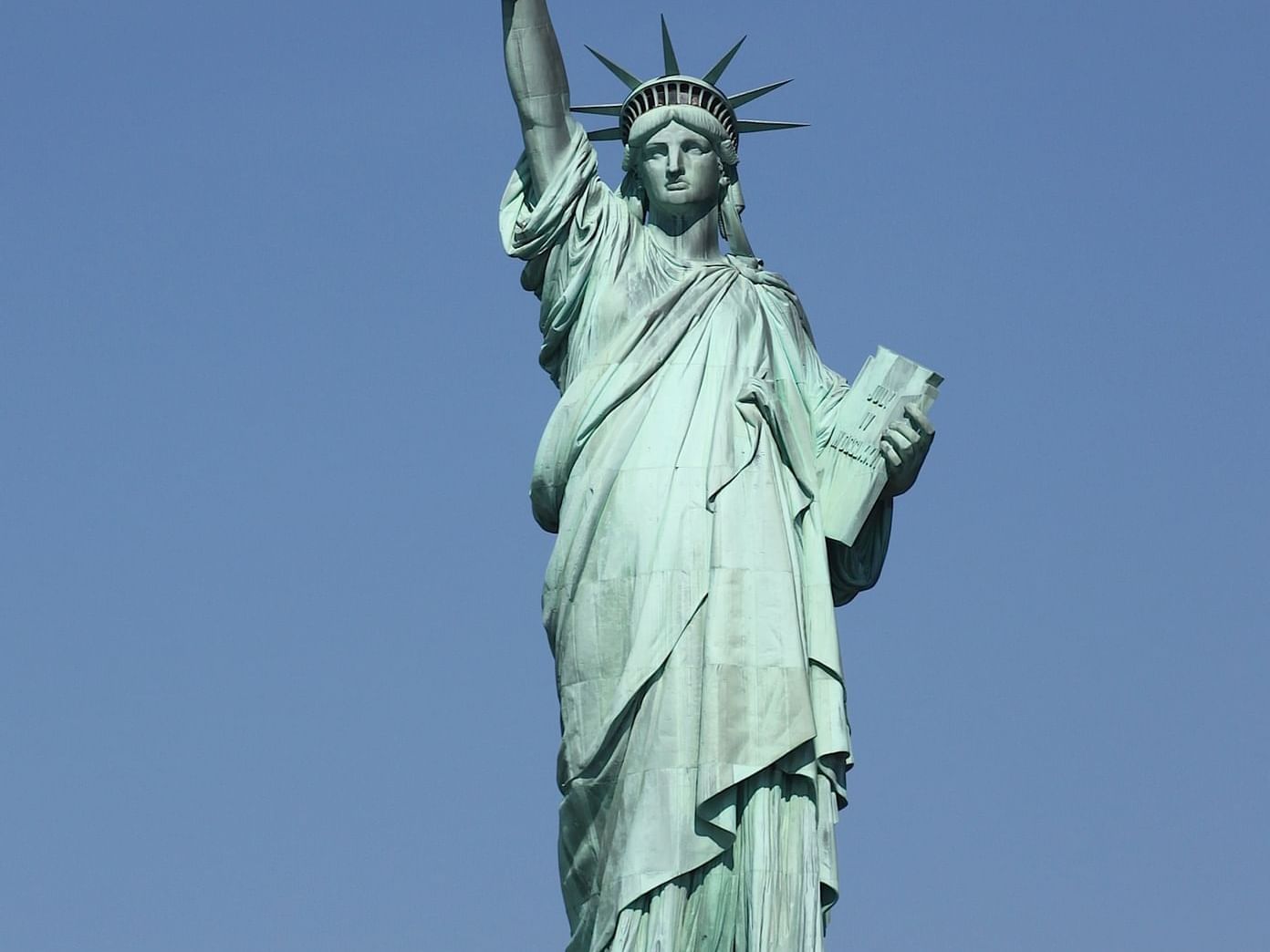 Statue of Liberty
As you ride the ferry from Battery Park to Liberty Island, experience the same awe and inspiration felt by millions of immigrants upon their first glimpse of America. In addition to a museum in the statue's pedestal, visitors may have access to an observatory at the top of the pedestal.
Distance from hotel: Subway: 20 min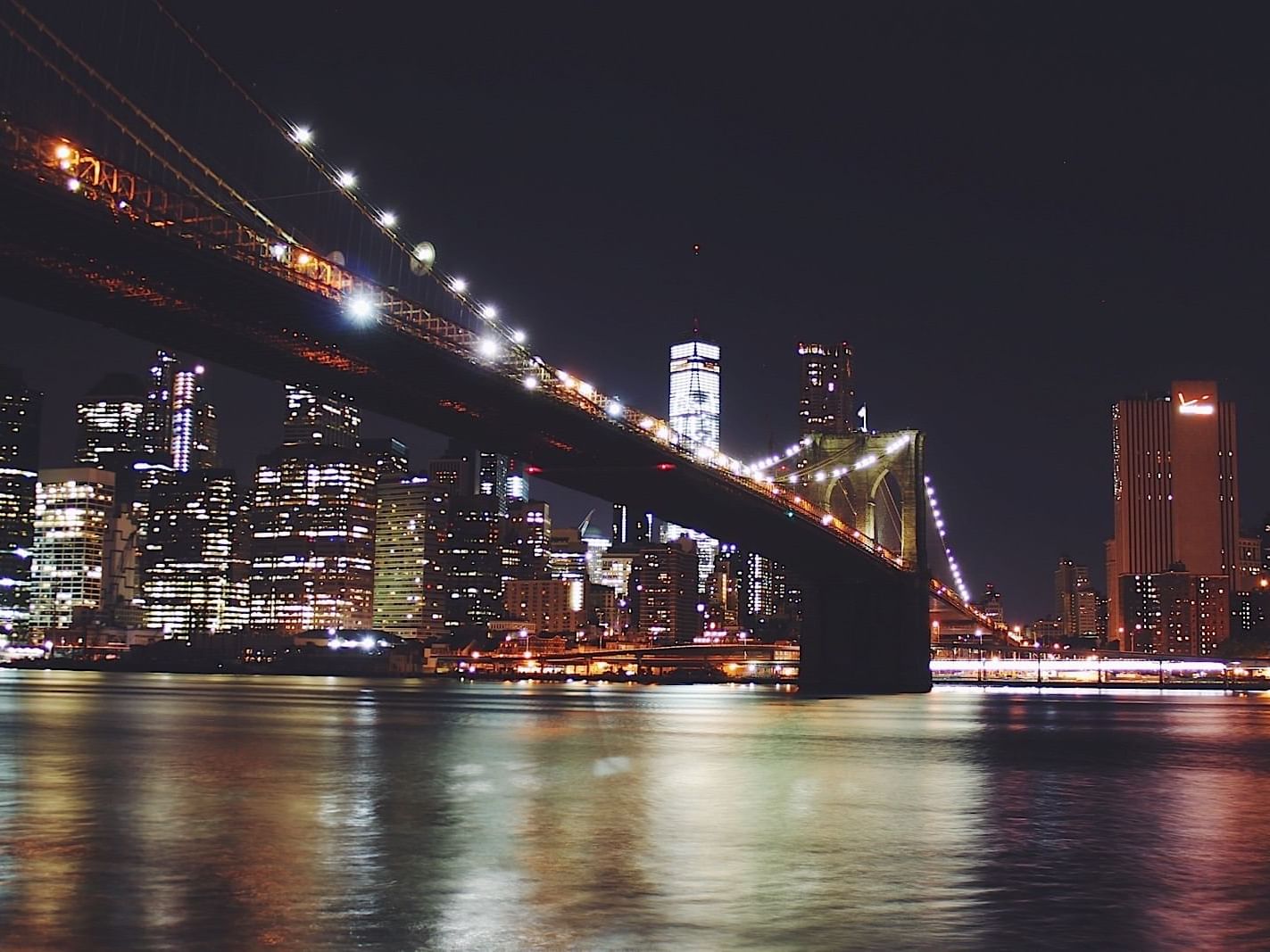 Brooklyn Bridge
Linking Manhattan and Brooklyn across the East River, this is one of New York City's most famous landmarks. The stroll across its promenade – a boardwalk elevated above the roadway – takes 40 minutes and offers spellbinding views.
Distance from hotel: Walk: 21 min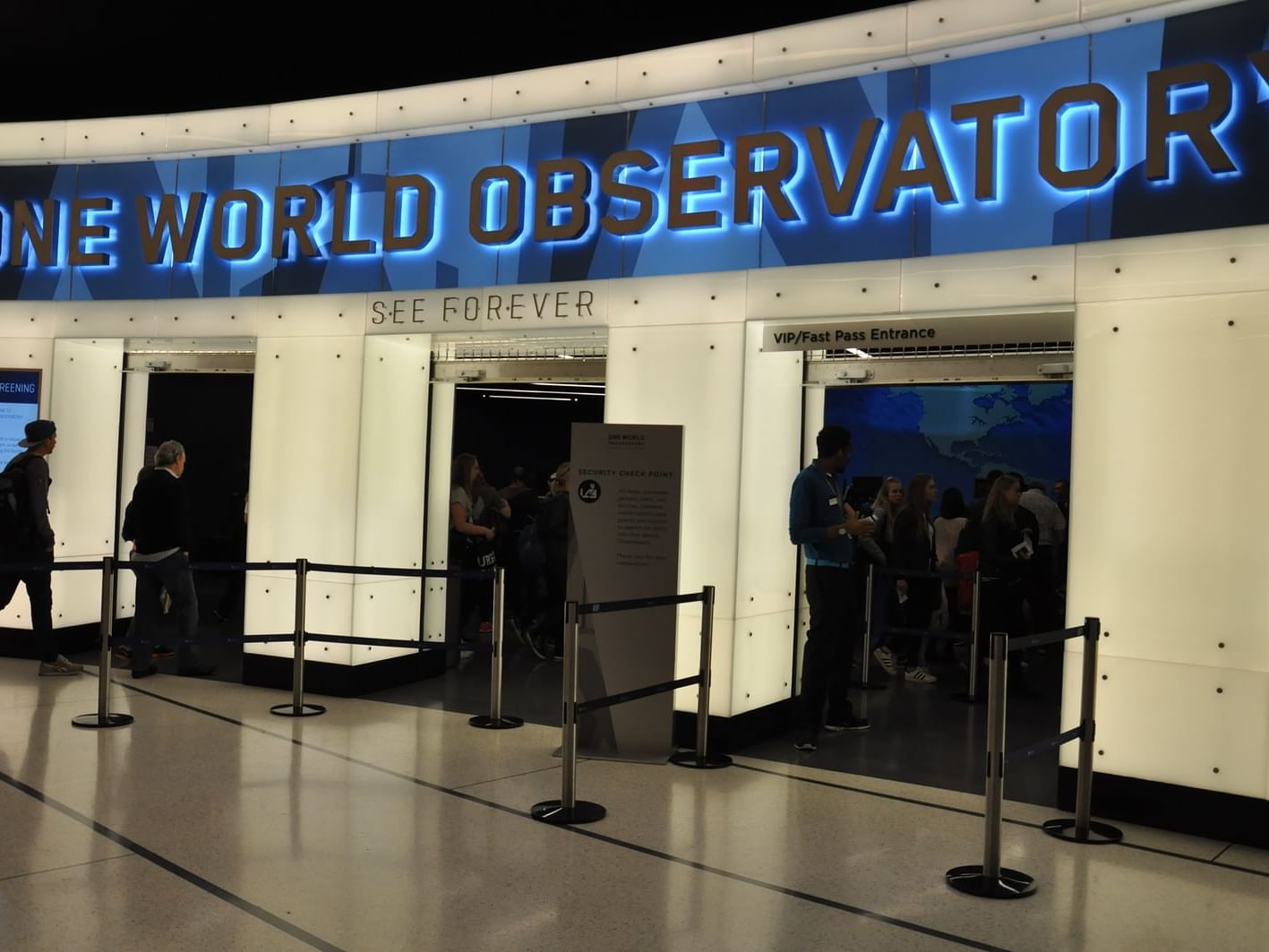 One World Observatory
Joining the Empire State Building and Top of the Rock as New York City's most iconic skyline attractions, One World Observatory is the $100 million, three-story attraction atop One World Trade Center. In addition to jaw-dropping views of New York City and beyond, visitors will enjoy a fine dining restaurant, a theater and a gift and souvenir shop.
Lat/Long: 40° 42′ 46.8″ N, 74° 0′ 48.6″ W
Distance from hotel: Subway: 13 min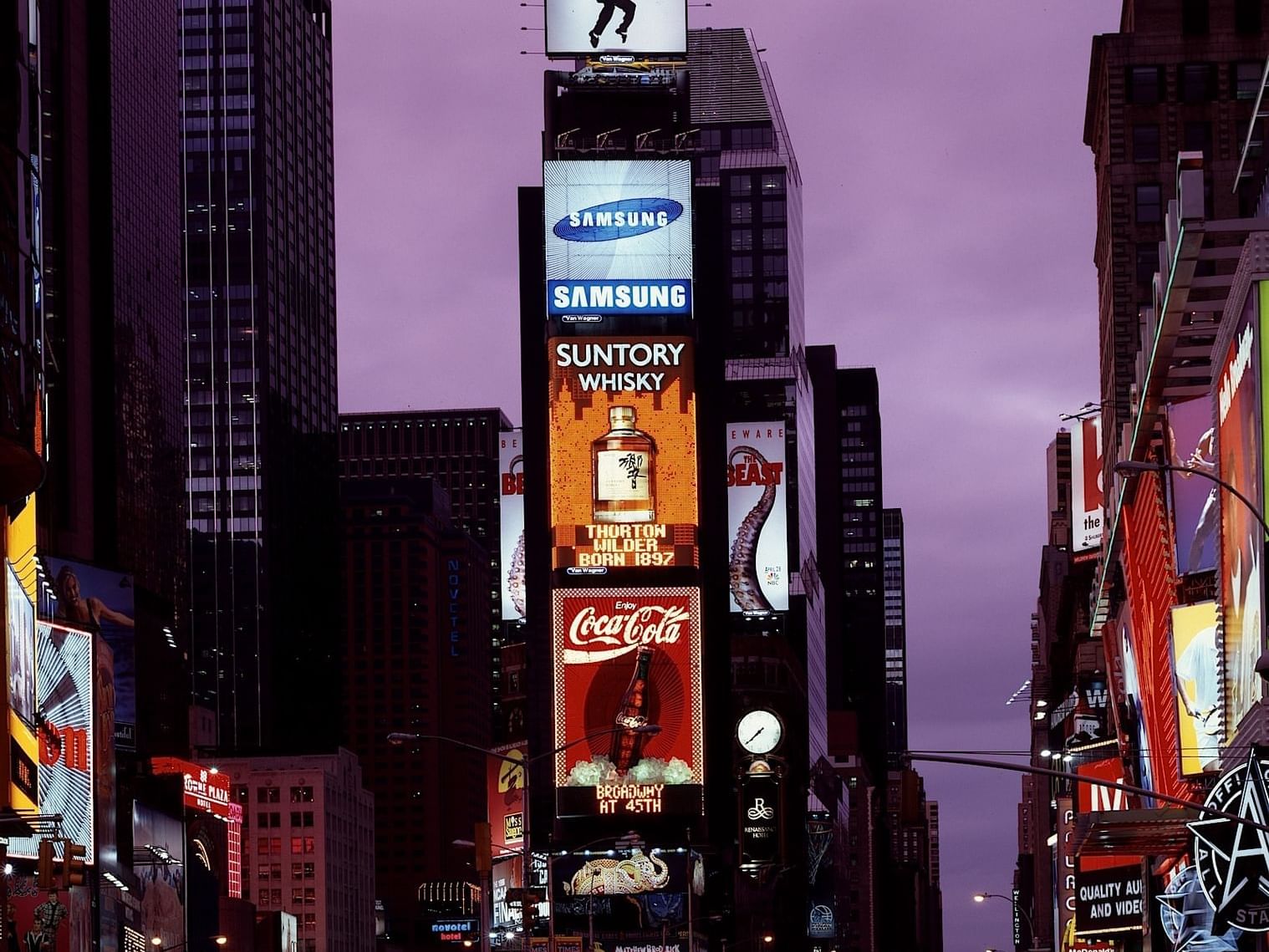 Times Square
Buzzing with neon-fueled energy 24 hours a day, this frenetic crossroads has a little bit of everything, from giant billboards, flashing digital displays and live television broadcasts, to chain clothing stores, discount ticket sellers for the top Broadway shows and full-size children's characters brought to life.
Distance from hotel: Subway: 20 min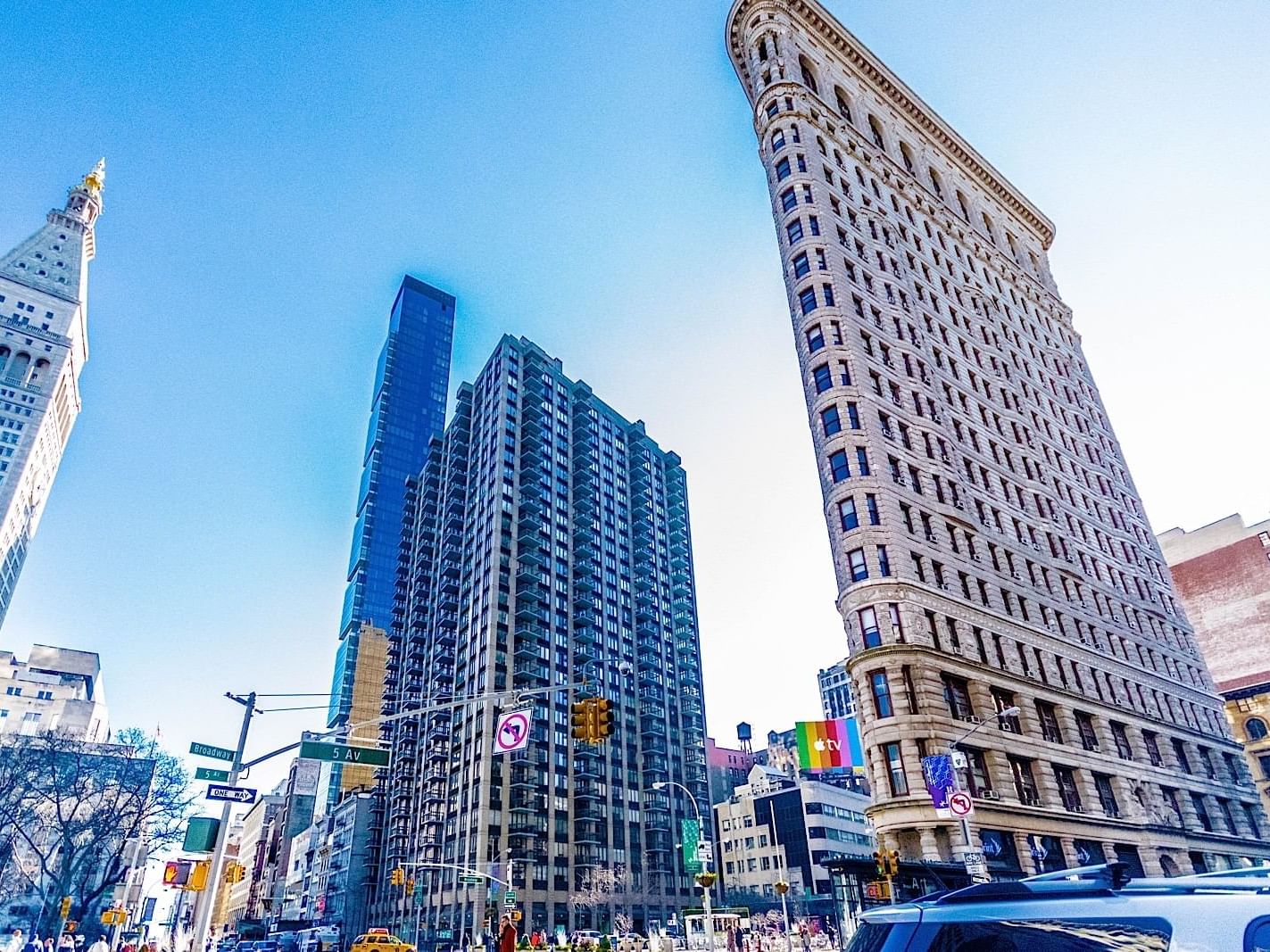 The Flatiron Building
Built in 1902 from limestone and white terra cotta in a shape resembling a clothing iron, this triangle-shaped landmark at the corner of 23rd Street, 5th Avenue, and Broadway is a stunning example of the Italian Renaissance architectural style.
Distance from hotel: Subway: 10 min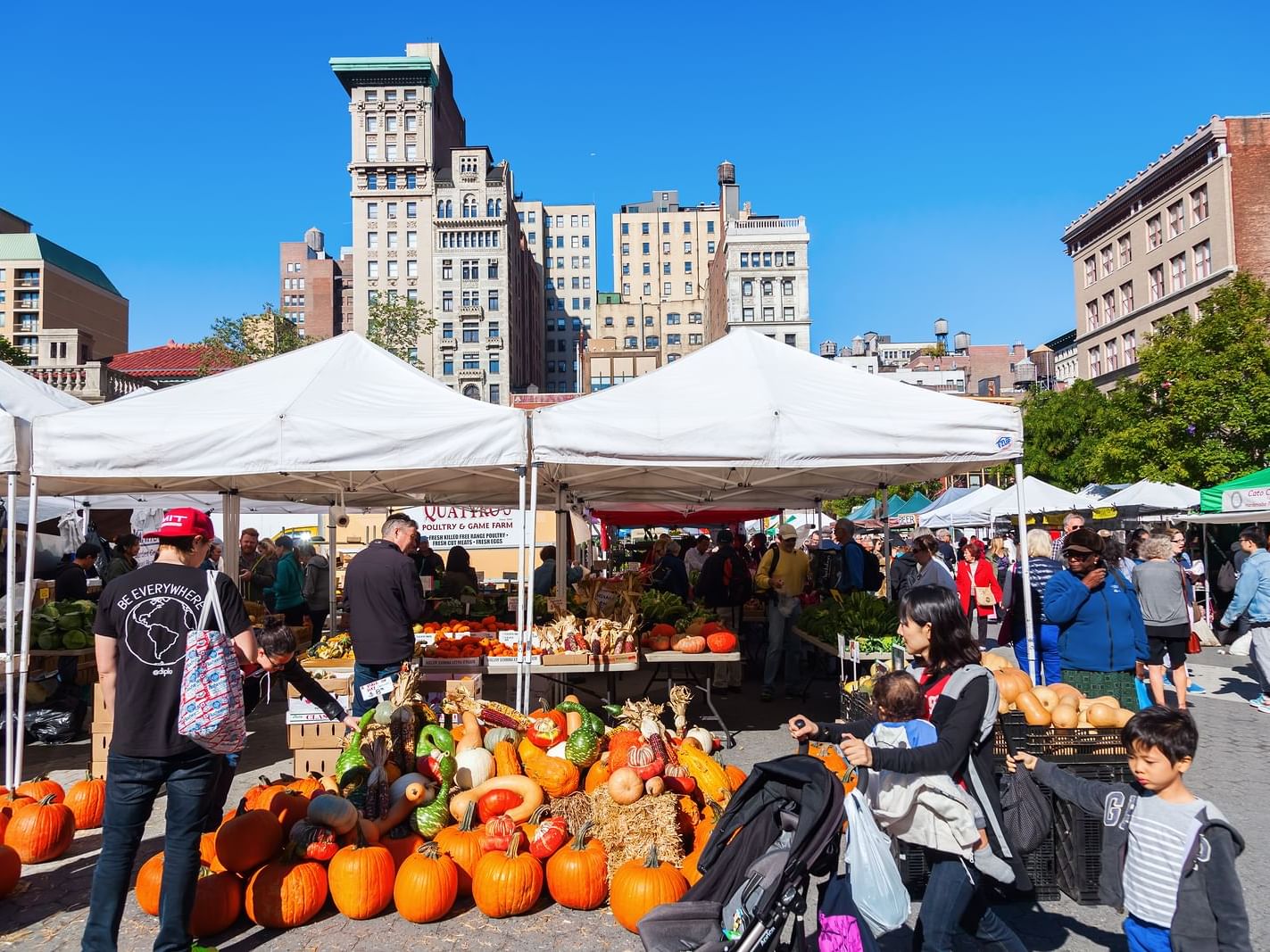 Union Square
Be sure to visit on greenmarket days (Monday, Wednesday, Friday and Saturday), when more than 140 regional farmers and food purveyors set up shop to sell everything from produce, meat, fresh fish and baked goods to locally produced honeys, jams, pickles, and cheeses. Once you've made your purchases, there are plenty of benches for relaxing and savoring your treats.
Distance from hotel: Subway: 10 min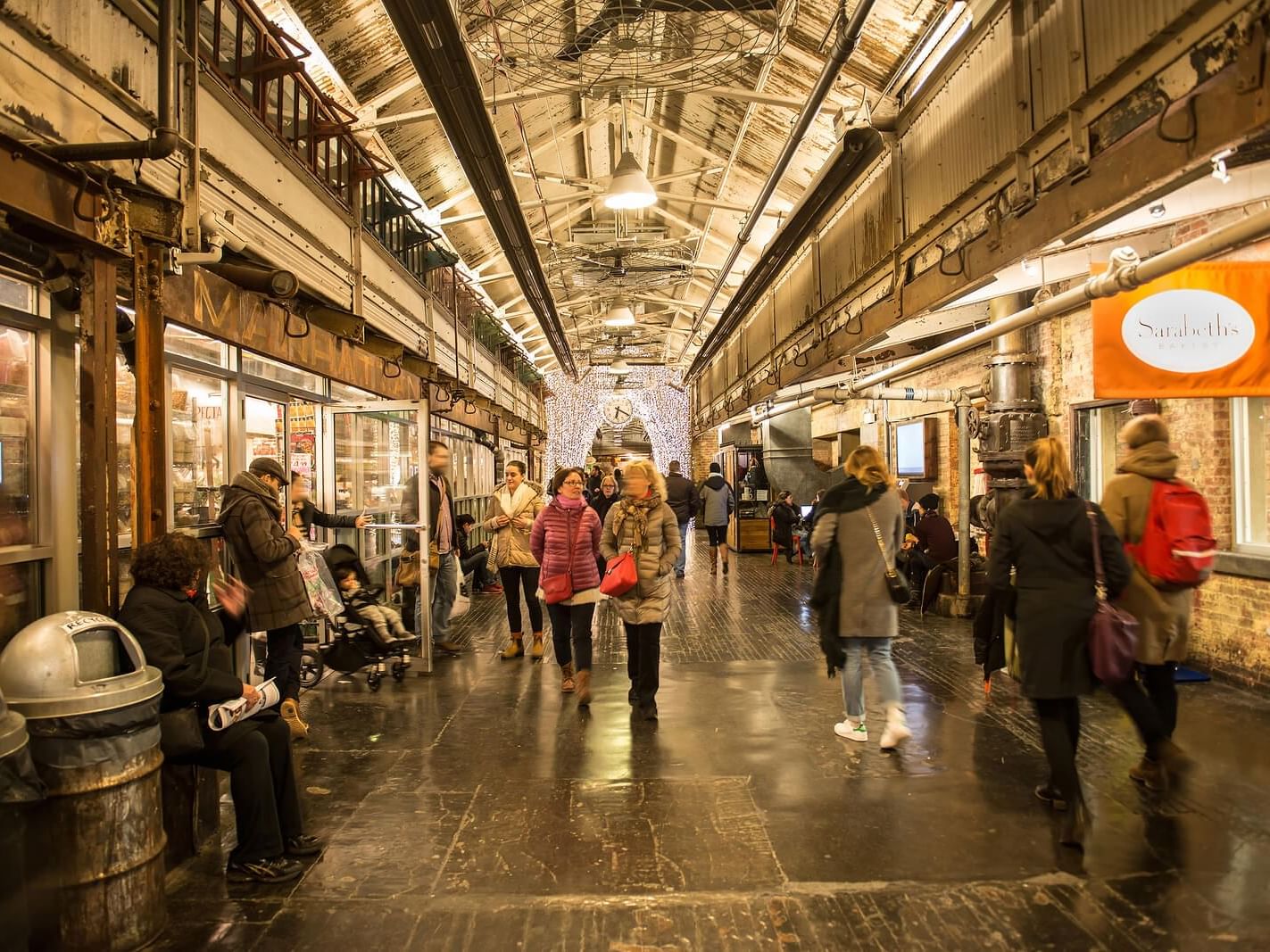 Chelsea Market
Peruse nearly 40 vendors hawking everything from gourmet food and wine to oils, vinegars, teas, spices, gift baskets, and kitchen supplies. You'll also find high-end boutiques, a wine bar and Posman Books, one of the last independent bookstores in the city. The 15th Street Arcade features stalls selling fresh mini doughnuts, Korean soups with Japanese noodles, Brooklyn-made caramels and authentic Mexican street food.
Distance from hotel: Subway: 18 min